OUR WORK FEATURED IN THE NEWS
NCJW San Francisco sponsored delegation of top judicial & law enforcement officials to Israel featured in J. WEEKLY
Local cops and D.A.s visit Israel for human trafficking solutions
BY MAYA MIRSKY | J. WEEKLY | JANUARY 9, 2018
As Santa Clara County District Attorney Jeff Rosen stood in the security line at the airport in November, waiting to fly from San Francisco to Tel Aviv, he noticed something that seemed a little ironic.
"The video that's playing is a video TSA has put together, all about human trafficking," he said.
As it happened, Rosen and 10 other Bay Area law enforcement officials were on their way to Israel to talk to their counterparts about that very subject, and how the Jewish state has made huge strides in combating it.
The Bay Area delegates met with a range of people working on the problem in Israel, from Knesset members to nonprofit workers, as well as Israel's national coordinator for anti-trafficking, Dina Dominitz of the Ministry of Justice.
NCJW San Francisco & Jewish Coalition to End Human Trafficking fighting modern-day slavery featured in J. Weekly
Jewish womens group fights, educates on human trafficking
BY DREW HIMMELSTEIN | J. WEEKLY | AUG. 14, 2015
A hundred years ago, a crisis engulfed thousands of vulnerable Jewish women from Eastern Europe. Lured by false promises, they arrived in America and found themselves the victims of human traffickers who forced them to work as prostitutes.
The National Council of Jewish Women fought tirelessly against this so-called "white slavery" and worked with immigration officials to meet single women who arrived at Ellis Island or Angel Island, taking them to shelters and helping them find jobs.
Now, in the 21st century, the National Council of Jewish Women is still fighting human trafficking. The San Francisco chapter coordinates and staffs both the Jewish Coalition to End Human Trafficking and the San Francisco Collaborative Against Human Trafficking.
NCJW San Francisco Receives the Special Award for the Founding of CASA San Francisco
At a ceremony on May 13, 2016, Board President, Dena Gardi and VP, Linda Kurtz were presented with the special award to NCJW San Francisco for the creation of CASA's (Court Appointed Special Advocates) San Francisco chapter.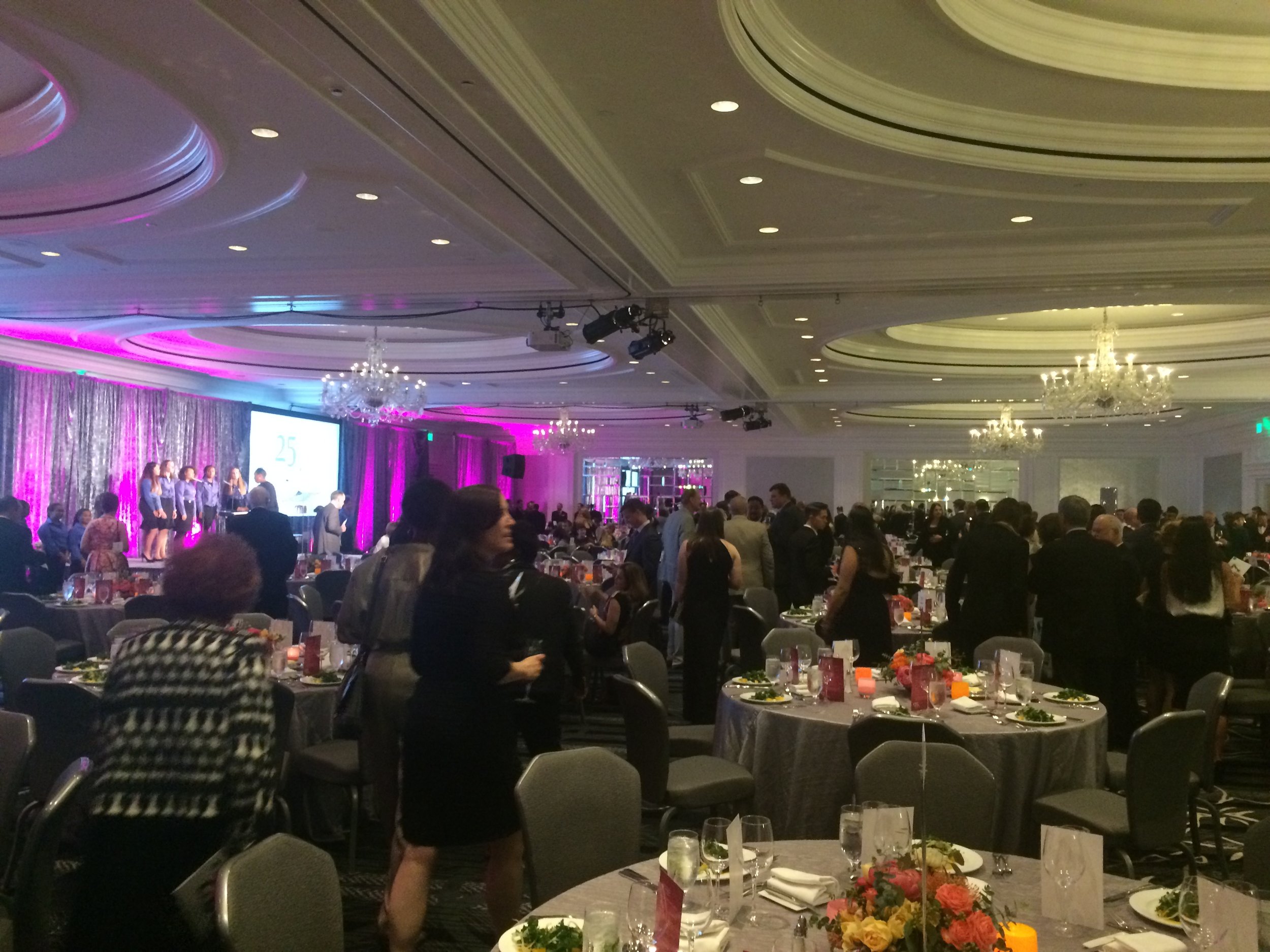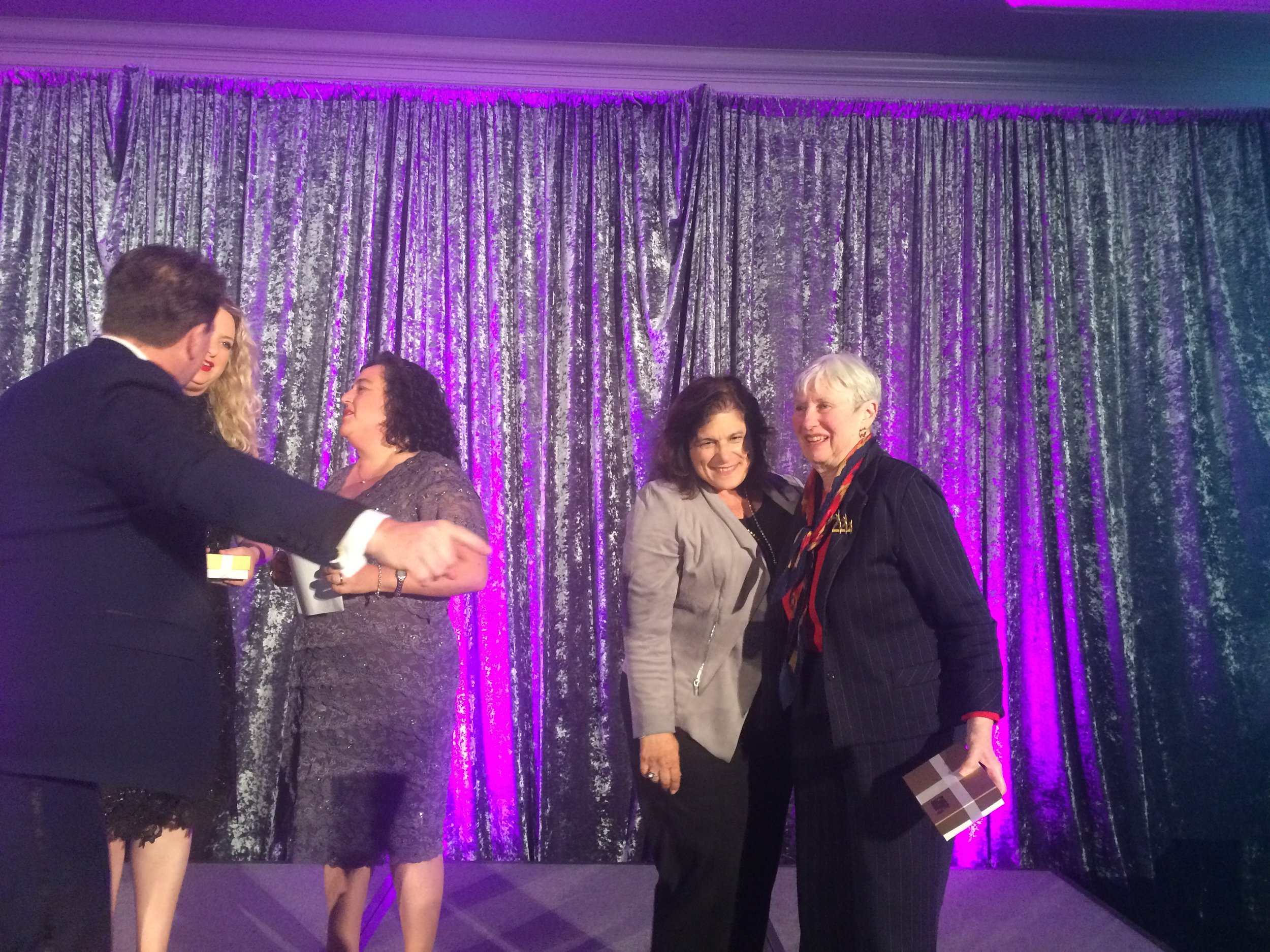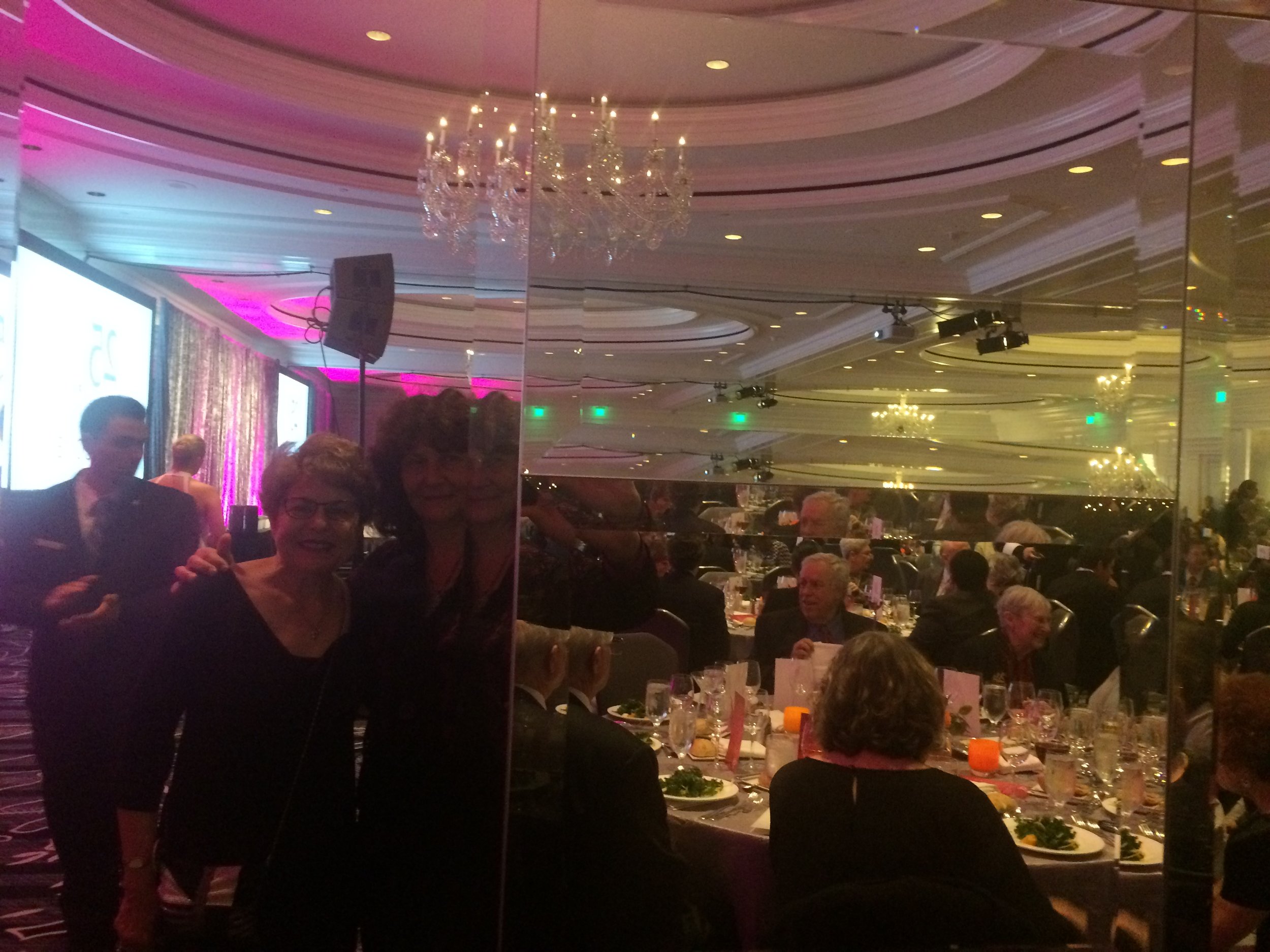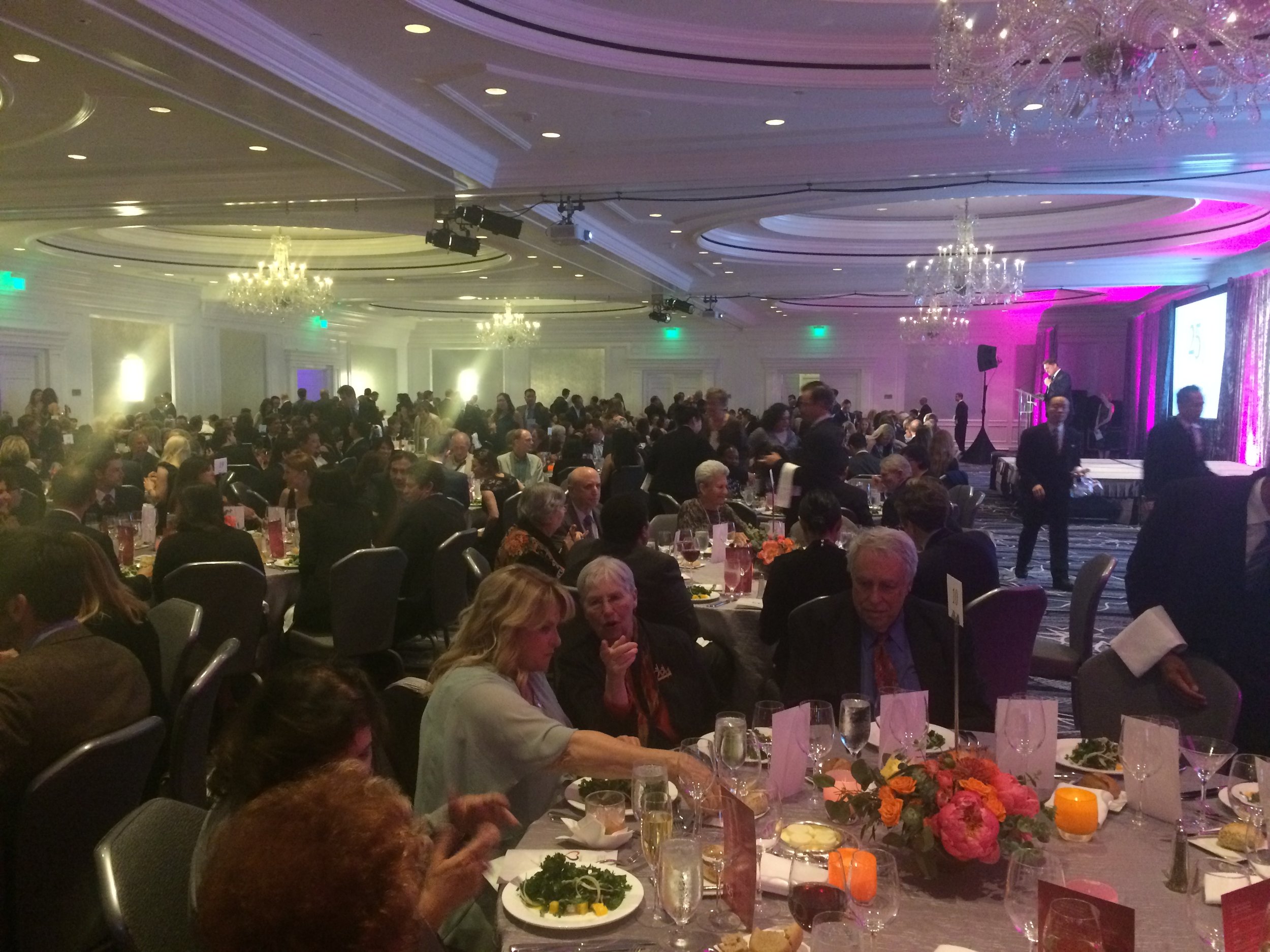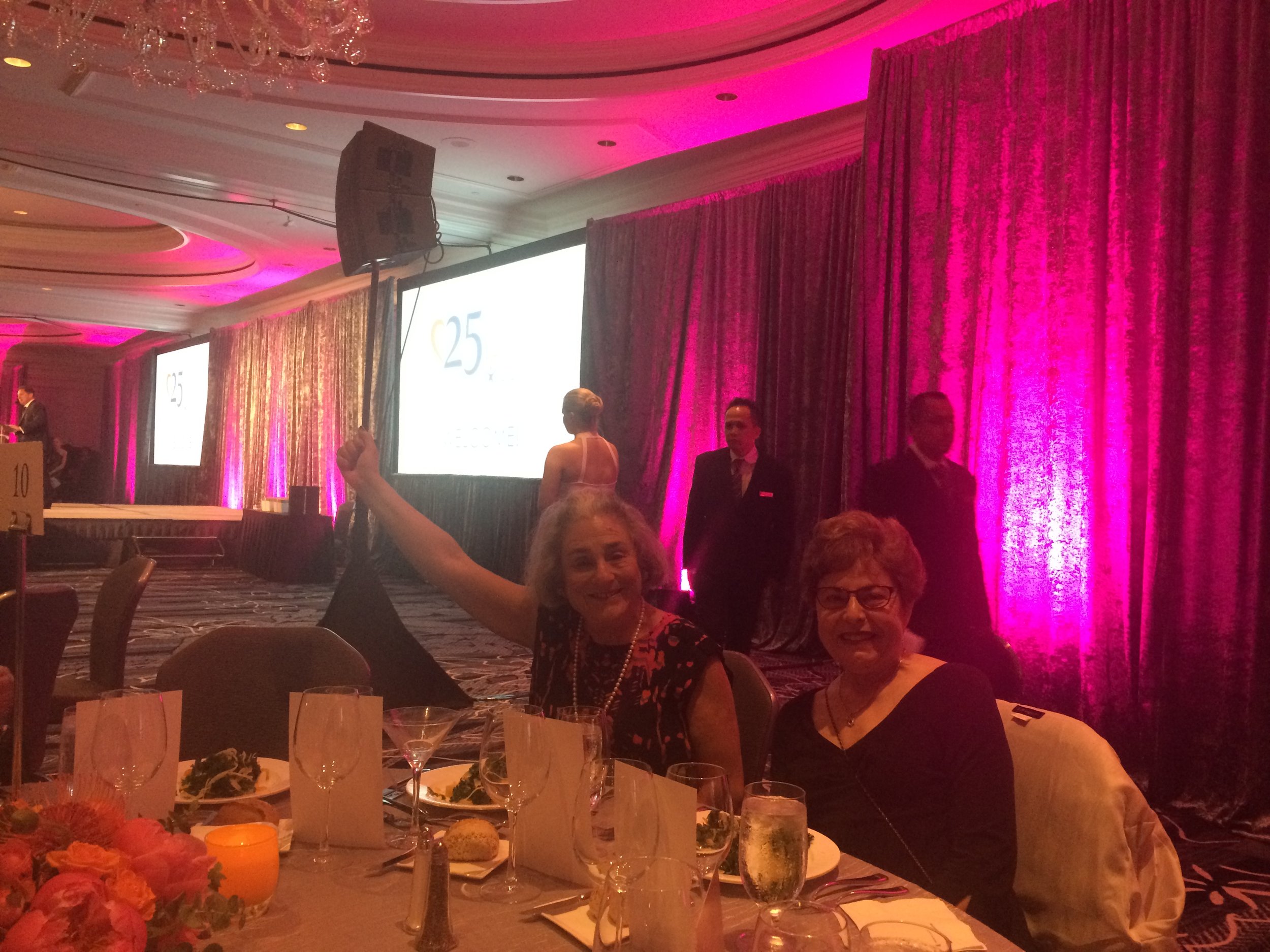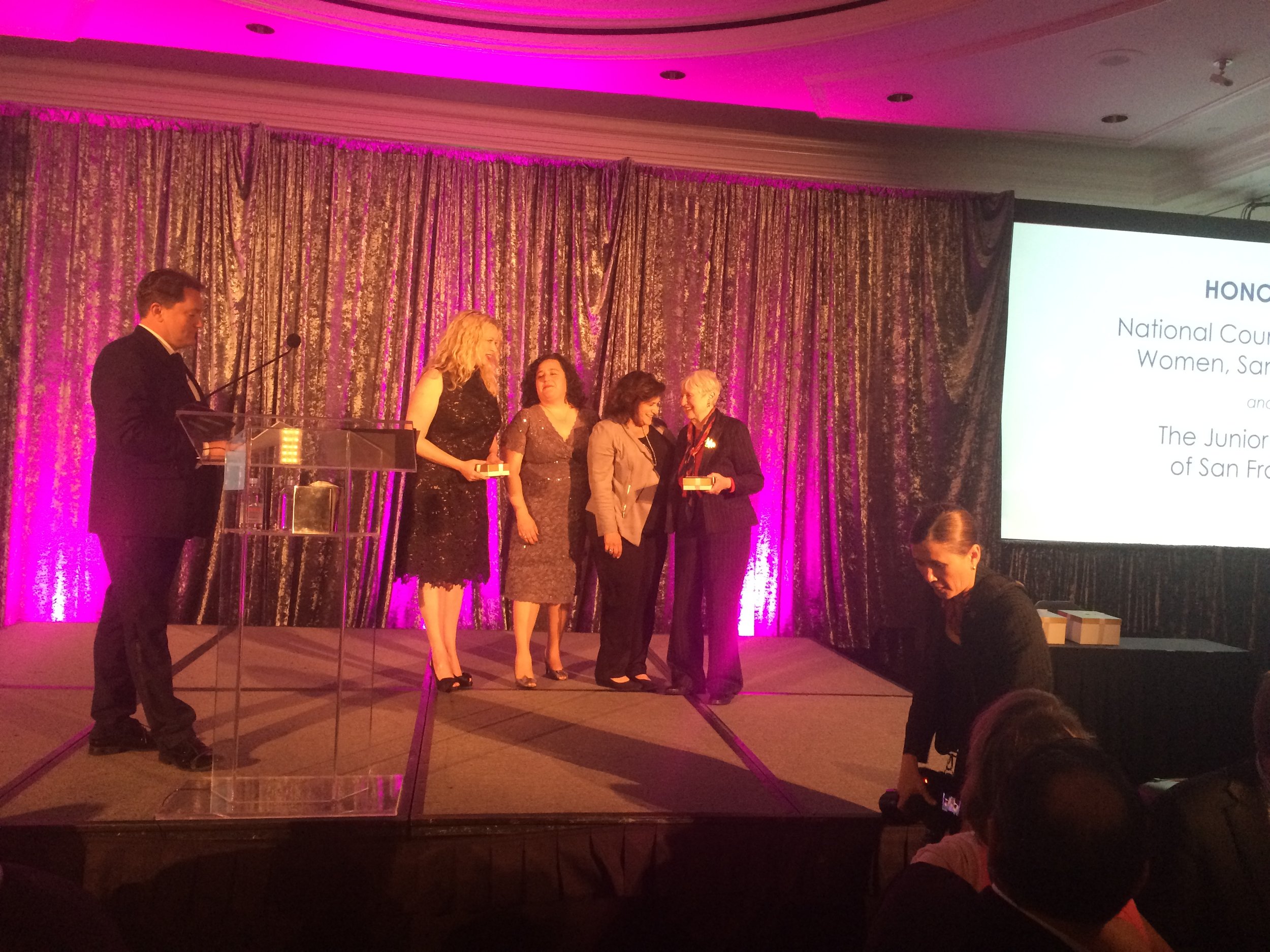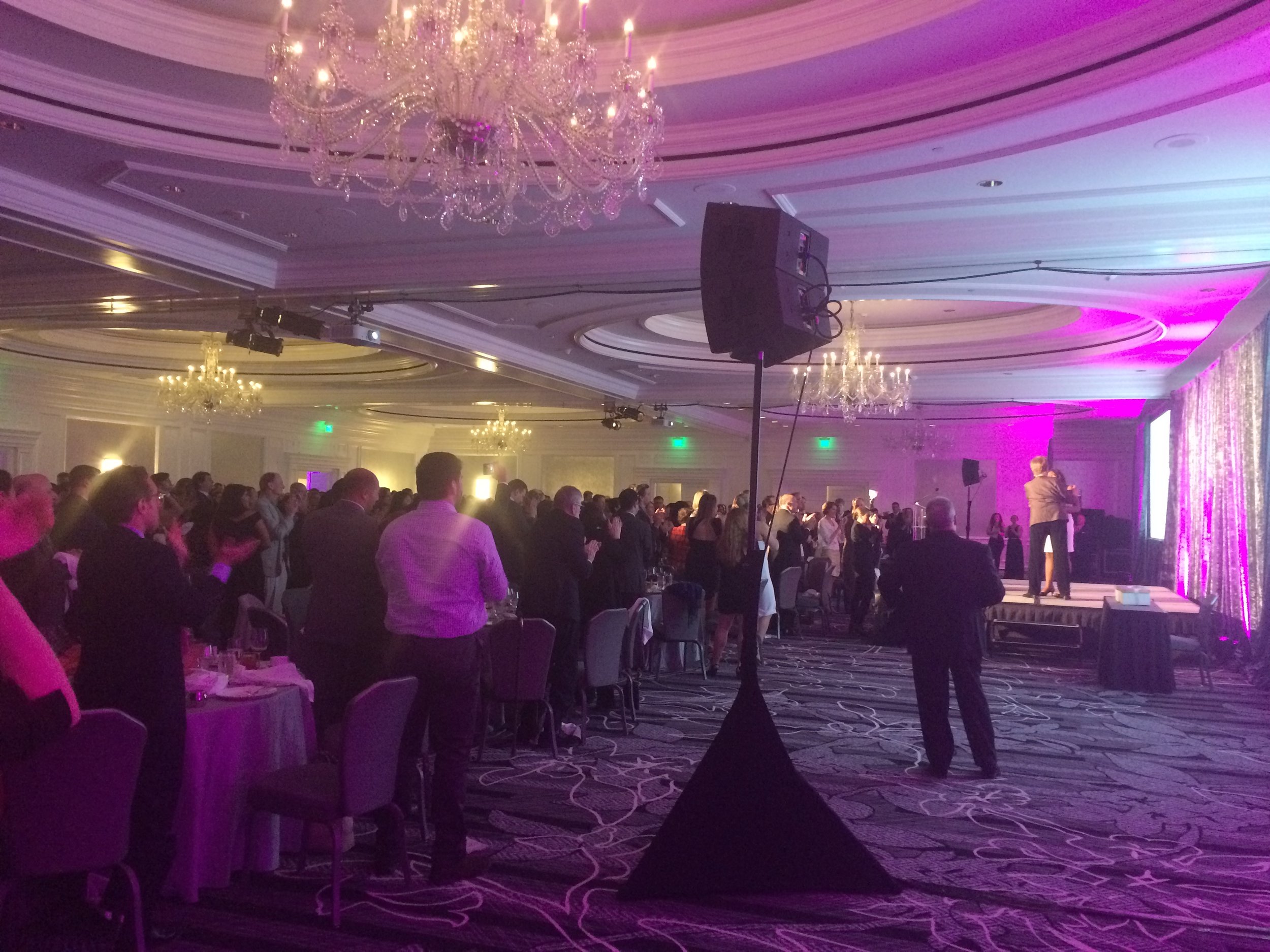 NCJW San Francisco receives the Champion for Social Change Award
On March 14, 2016 at NCJW Washington Institute in DC our section was presented with the prestigious Champion for Social Change Award. NCJW San Francisco President, Dena Gardi and Executive Director, Antonia Lavine, received the award. We were honored together with all California sections of NCJW for our work on human trafficking prevention through the implementation of the NCJW co-sponsored SB 1193, a law which helps victims and survivors access protection and service.
Congratulations to all members of our excellent anti-trafficking team for the high recognition of their achievements in combating modern-day slavery!
Order your free copy of our history book!
"The Story of NCJW San Francisco Section: 115 Years of Courage, Compassion, and Community Service"
by Victoria Cooper
If you wish the book shipped to you, please fill out the form below and donate $10 to help offset the costs for delivery. Donations over this amount are welcome!
You can also pick up a copy of the book at our office at 2000 Van Ness Avenue, Suite 411. To schedule a pick up, please call the office at (415) 346-4600.
Fall/Winter 2014-2015 Newsletter